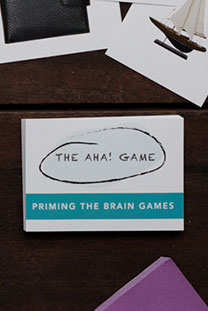 Prime the Brain Games: Want to Inspire Creative Thinking in the Workplace?
$395.00
In the 21st Century, workplaces need to thrive and survive by having people who are invigorated to change & adapt and can generated new ideas to old problems. People today have not yet unlocked the ability to harness their brain potential to create breakthrough results and thinking!
Don't worry! Left Field has developed Priming the Brain Games - games that are guaranteed to generate more ideas when problem-solving than that same old regular training session. These games can be introduced at the beginning of a session or meeting, or just before idea generation or whenever problem-solving.