Who runs the world? GIRLS!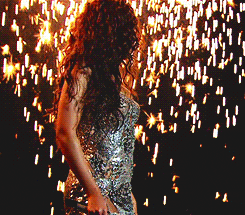 So, this blog may not be entirely about female domination. But you may have a seen a thing or two celebrating International Women's Day today. And really, who can resist Beyonce when you are talking about empowering women in the workforce.
We know from research that women have the potential to have an enormous impact in the business world!
More equality → higher GDP, innovation and productivity
Better gender balance on boards → better share price and financial performance
More gender-balanced leadership → better all-around performance
More women political leaders → more prosperity
Yet, the 2016 campaign for the International Women's Day movement talks about "Pledging for Parity".
Pa-ri-ty (noun):
"The state or condition of being equal, especially regarding status or pay."
Yes, that means women being paid the same as a bloke! Based on reports from the World Economic Forum, at the rate we are going, it is predicted that it will take 118 years for women and men to earn the same. In fact, between 2014 and 2015, this statistic actually went backwards.
Typically, as we are a group of psychologists here at Left Field, we are wondering WHY? Why will it take four generations for pay and status equality? And why did we go backwards?
As part of my current internship at LFCS, I had the opportunity to work on an activity around innovation. I was lucky enough to learn about some very successful women out there - who are doing big things in business, science and leadership.
Something that really struck me was the story of Joy Mangano (and it could be because I loved the recent Hollywood adaptation about her life - Joy). A true underdog story, of how a once-broke, divorced single mother of three, transformed her life by re-inventing everyday household products, and now boasts a billion-dollar empire.
The winning formula sounds easy, right? Not quite. Whilst Mangano founded her brand on connecting with the everyday woman, this wonder woman success story may not truly reflect the achievements of an everyday woman. As an everyday woman myself, I can see that Joy Mangano has had to fight hard, outside of a 'traditional' work system to get there.
When LFCS Managing Director Kelly Maniatis and I were pouring over this subject, she too agreed that as a woman in business, she has had to 'work outside the system' to be where she is. This allowed her to not only achieve her work goals, but also gain the quality of life that she wanted for herself and her family.
Well perhaps there is a trend that isn't being captured by the data about parity?
Have you heard of a mompreneur?
Mom-pre-neur (noun):
"A female business woman who is actively balancing the role of family and entrepreneur."
With the rise of the internet, and capacity to manage a well-connected business from home, entrepreneurialism is an increasing trend amongst the female population. For myself, being in my 30's means that I am at an age where I get to see the magic of the friends around me, who are following their passions and flourishing in their self-made business ventures. I can count at least a handful of mompreneurs within my own social circle. Check out the cuteness below, courtesy of some best friends of mine.
So, I am starting to wonder if mothers, and women in general, are preferring to go left field, to find new, flexible, creative ways of building their careers. And just maybe, big corporations are starting to realise the power in this way of working, and are finding new ways to support men and women alike to remain in a traditional workforce.  
Here are some innovative examples happening in Australian corporations right now:
1. ANZ Bank – provides female employees an extra $500 per year in superannuation, which aims to bridge the gap between the income women can be expected to lose when they reduce their workload to fulfil a carer's role.
2. Shine Lawyers firm – provides a parental leave scheme contributing 20% to the cost of childcare until children reach school age, and has established links with childcare centres so employees have a smooth enrolment without the hassles of waitlists.
3. Aurizon freight company – provides a parental leave scheme which pays male employees who choose to be the primary carer 50% of their salary for the first 6 months; and if female employees return to work full-time and the father chooses to be the primary carer (and is not entitled to any paid leave in his own workplace), then Aurizon will pay 150% of the mother's salary for the first 6 months.
Perhaps the real disruptors in this age of innovation, is the mompreneurs who have the capacity to influence big corporations to come up with flexible and creative solutions to accelerate gender equality and diversity in the workplace?
So, for International Women's Day, this is a shout out to all my mompreneur friends near and far. I look forward to watching you go left filed, continuing to work outside the system, and inspiring big businesses to change their thinking and practices.
And for the rest of us, let's continue to put gender on the agenda.
~ Marina Dawson, Intern (Provisional Psychologist)